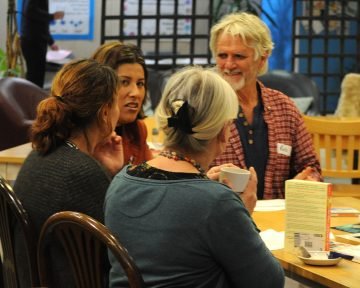 Welcome – Want to get involved?
These are the main ways to get involved in ADHD Aware, you can:
Come along to one of our sessions or events.
Sign up for our mailing list.
Become a member –  it's free!
Become a volunteer or  Committee member.
Sessions and Events
You can see our programme of Peer Support Drop-in and Focus Information sessions as well as any other one-off events by checking the Meetings & Events section.
Sign up for our mailing list
Sign up for our mailing list.
You will then be contacted with updates, events and information.
Membership
Becoming a member gives you voting rights at our AGM and you will become part of our database for information mailouts and any future newsletters. Becoming a member means filling in our online membership form  and  reading and agreeing to our ADHD Aware – code of conduct.
Become a volunteer or Committee member.
Please see our volunteer page.