"Neurodiversity in Employment" ADHD Aware Webinar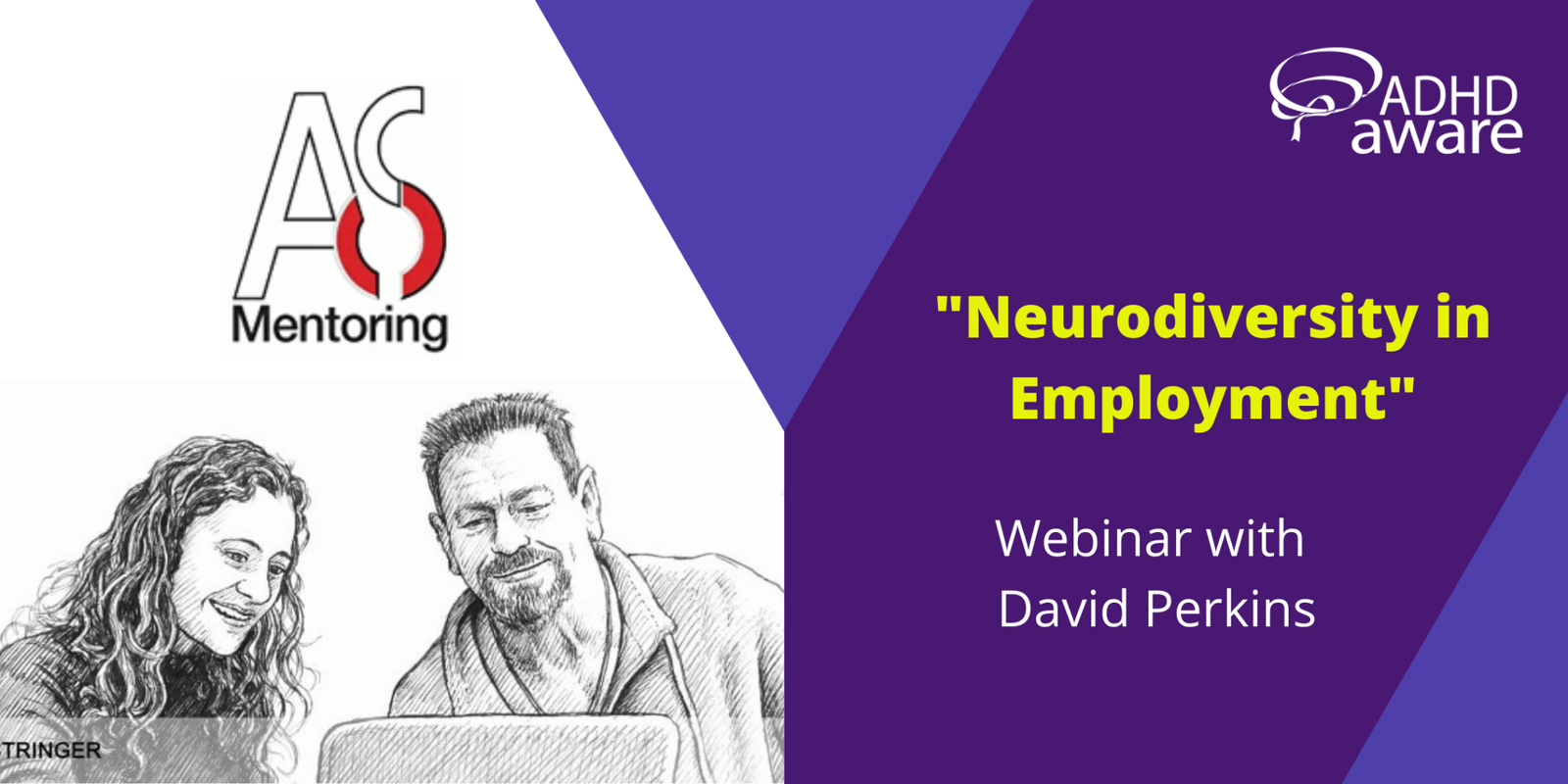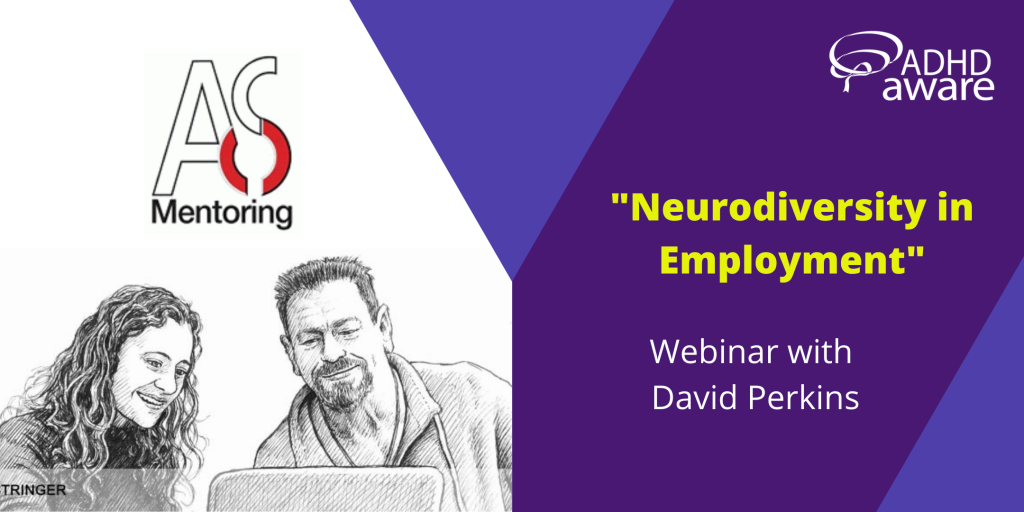 About this event
We are delighted to announce our second ever ADHD Aware webinar – a Q&A on "Neurodiversity in Employment" with guest speaker David Perkins.
When: 10th January at 7pm
Where: Zoom (the link will be emailed to you on the day of the event)
How: Click here to book your place via Eventbrite – for FREE or you can make a donation
[https://www.eventbrite.co.uk/e/neurodiversity-in-employment-qa-webinar-with-david-perkins-registration-219118959707]
Themes:
Which roles are a good fit?
Getting back into work
Support whilst in employment
Reasonable adjustments
The Access to Work scheme
Format: an informal Q&A, where the audience are invited to ask questions.
We would love to receive your question in advance. If you have one in mind, please email it to [email protected]
We may invite you to go on camera to ask your question, but this is completely optional. You are also very welcome to keep your camera switched off, or just listen in to the event.
Background
This webinar will give you an insight into the types of support available to neurodiverse adults.
David Perkins is the founder of AS Mentoring, a service whose main focus is Autism Spectrum (ASC) but 40% of their clients also have ADHD. ASC and ADHD present many overlapping employment challenges, about which David has extensive knowledge.
AS Mentoring offers:
Pre-employment support (including job searching)
Workplace support
Mentoring
Workshops
Neurodiversity awareness training
Due to recent high demand, AS Mentoring may be operating a waiting list for new referrals; however other organisations also provide similar services.